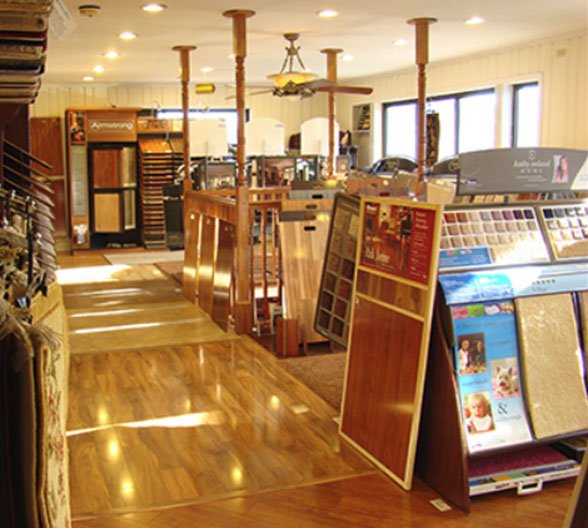 Your Local Flooring Company
Serving Milford & Stratford, CT
Is it time to update your house? American Mosaic Floor Center has just what you need! Beyond our selection of high-quality carpet, hardwood flooring, and tile flooring materials, we also specialize in bathroom vanities. The bathroom vanity you select will play a major role in determining the overall vibe of your bathroom, as well as its practicality for daily use. It will be the focal point and center of your space, so you want to put in the effort to get the right one. There are obvious questions to ask yourself about what you want to get out of your bathroom vanity, but also many that you would never think of. How much counter room are you looking for? Do you want more than one sink? Does a classic or modern look better suit your taste? Endless possibilities exist on the market these days and there isn't really a "standard model."
Our store is also your premier source for hardwood flooring. Wood floors are the epitome of elegance and luxury. Beyond their sought-after aesthetics, they also offer a number of practical benefits, such as being easier to clean than carpeting. The investment you make into this material will come back to you should you ever choose to sell your house, and even if you don't thanks to its long-term durability. For top-quality hardwood flooring in the Milford and Stratford, CT area, look no further than American Mosaic Floor Center!
Please contact us to learn more about our bathroom vanities and other flooring products. We also welcome you to visit our showroom to browse our selection and schedule a professional installation for your project. We are proud to serve homeowners across Milford, Stratford, CT; and the surrounding areas.